Therapeutic Residential Treatment

---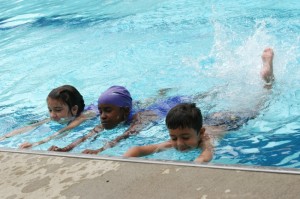 Marygrove is one of the largest therapeutic residential treatment programs in the region serving children, adolescents and families from over 120 counties in Missouri and Southern Illinois. Three residential "cottages" – Willowood, Evergreen, and Cypress – provide a safe and stable living environment while youth receive help to manage emotional and behavioral issues that often stem from a history of abuse, neglect or other early traumas and learn skills that will help them be their best possible selves.
The treatment team consists of a psychiatrist, psychologist, nurse practitioner, teacher, recreation therapists, case managers, residential technicians and masters level licensed therapists trained in trauma-focused cognitive behavioral therapy and other specialized therapies. An individualized treatment plan is created to address each child's psycho-social and educational needs.
Recreation Therapy is an essential part of the program at Marygrove since some children cannot often express their inner thoughts and feelings through normal conversational methods. Marygrove's staff has learned that programmed activities, including art and sports, provide a vehicle for treatment and care. Residents' participation in sports, fitness exercises, and arts and crafts classes leads to significant progress toward their goals. Self-esteem, values, and discipline are all a part of the learning process.
For Residential Treatment Program placement or admission contact Allison Russo at 314-830-6202 or arusso@mgstl.org