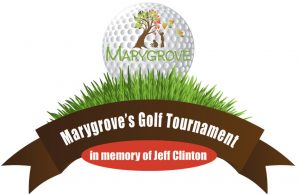 Save the Date for our 2023 Tournament: September 25, 2023!
More information to come.
Marygrove's Golf Tournament is held in memory of a great family and longtime friend of Marygrove, Jeff Clinton. Jeff, following in the footsteps of his father Jerry, was an advocate for charities in the STL community and we were blessed that Jeff chose Marygrove. He served on Marygrove's board for 12 years and was vice chairman prior to passing away suddenly in an auto racing accident at Homestead-Miami Speedway in 2002 at the age of 38. He wanted to do something…anything he could…to make a difference in the lives of the kids at Marygrove.
Jeff is a member of the Missouri Sports Hall of Fame in which he was instrumental in the growth of the Budweiser Sports League for amateur athletes and coordinated Grey Eagle Distributing's sponsorship of the Budweiser Guns 'N Hoses, an annual boxing show featuring St. Louis Police Officers and Firefighters that has raised more than $1.4 million for the St. Louis Backstoppers.
We are thankful that Jeff's brother, Brian, and Jeff's friends have stepped up for Marygrove to continue his legacy in the support of our organization through this golf tournament.