Therapeutic Foster Care

---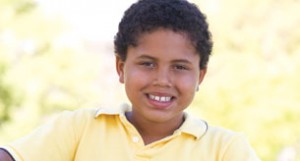 Sycamore, Clinton, Arbor, Seton, Linden and Milan Houses are Marygrove's therapeutic foster homes which provide children with serious emotional issues a family setting and support conducive to healthy growth and development. Foster parents help young people develop the skills that will help them transition back to their families, an adoptive home or independent living.
Marygrove is looking for qualified therapeutic foster parents to provide a family environment of trust and support. If interested, please contact Michelle Purnell at 314-497.5249 or mpurnell@mgstl.org.  Marygrove's Foster Care Program Flyer
For placement or admission:
Foster Care – contact Michelle Koerner at 314-830-6202 or mkoerner@mgstl.org  (after-hours/emergency placement 314-830-6272)
---
Are you interested in becoming a Marygrove foster parent?  Click here for additional information.