Mentoring Makes a Difference
After learning about Marygrove's mentoring program through her employer, Jessica decided to become a mentor in 2017 to Danika, a 16-year-old living in Aspen Cottage.  The two quickly developed a special bond that started as a friendship but will end as a family.
"Being a mentor has been an incredible experience for me and has added to my life in so many ways. Danika has been a constant source of inspiration and she has shown me so much kindness and strength. I look forward to just hanging out with her. We can spend hours together making crafts, painting, and listening to music as I learn more about her dreams and aspirations. She reminds me constantly about what is truly important in life – people and meaningful relationships. Danika and I have known each other for over two years now and we have developed a special connection…so much so that I am now her adopted legal guardian! Our relationship continues to grow and improve as we find new ways to support each other, respect boundaries, and promote growth. Danika has learned to become very independent; she works a full-time job, recently bought a new car, and continues to focus on improving herself.  I am grateful for her every day."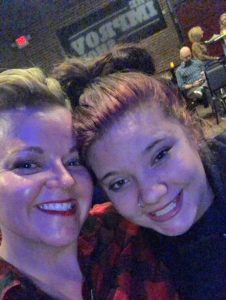 We hope you will consider becoming a mentor to youth at Marygrove. Click Here to learn more about Marygrove's mentor opportunities.