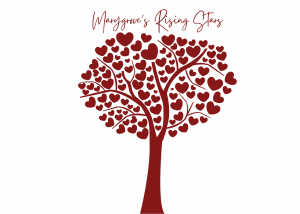 Marygrove's Rising Stars Awards Ceremony
Thursday, November 12, 2020
Due to COVID-19, this event will be limited to residents and staff only.
Marygrove's Rising Stars Awards Ceremony honors and recognizes our 2020 Residents of the Month at Marygrove. Each honoree will receive a special dinner, gift, and medallion to commemorate this special occasion. While our event is closed to the public this year, we still have a number of sponsorship opportunities available to continue to provide children with the care and support they need every day.
Click Here

for sponsorship opportunities.
For more information about sponsorship opportunities, contact: 
Gabby Ballard 314.584.6124 or gballard@mgstl.org